90 minutes Live Streaming around the Earth
Succeeded in realizing the world's first interactive live video transmission to space
by establishing a broadcasting station on the International Space Station
to connect space and the ground.
Messages sent by people on the Earth will be displayed in realtime on a monitor installed in the Japanese Experiment Module "Kibo" of the International Space Station via Tsukuba Space Center (Tsukuba, Japan), Johnson Space Center (Huston, USA), and multiple data relay satellites.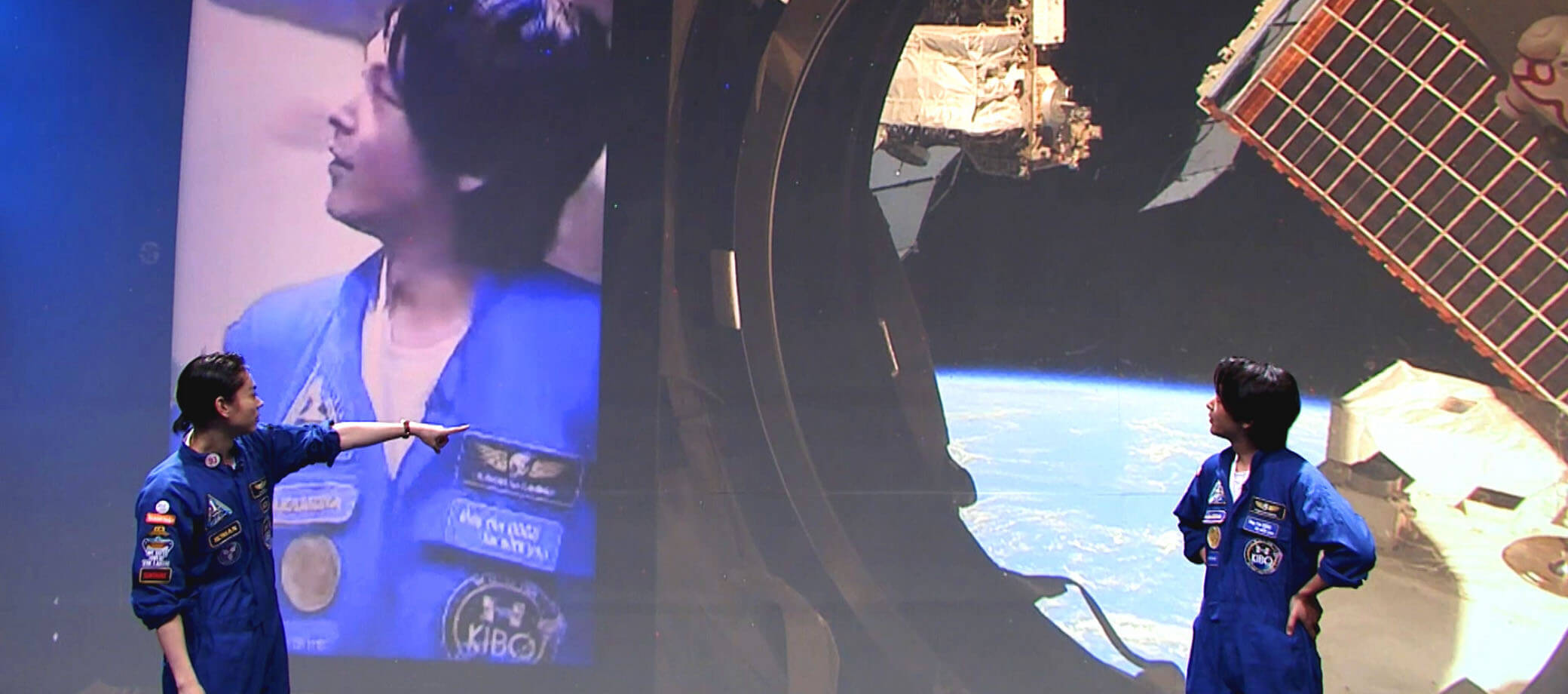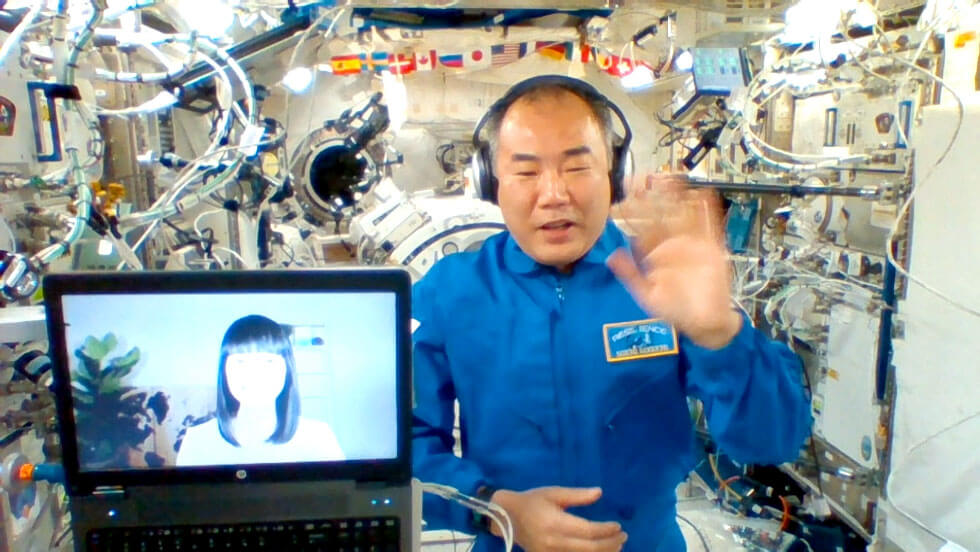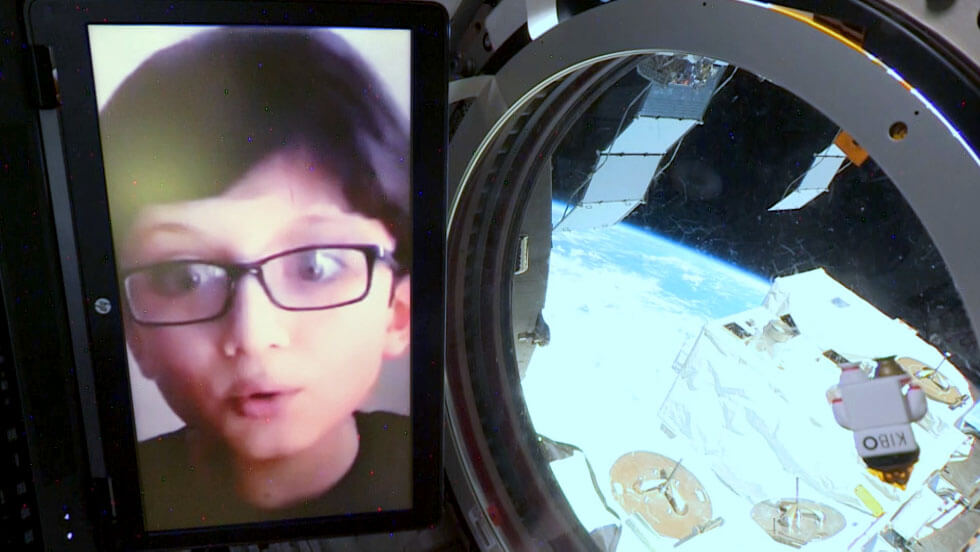 Developed the "Earth AR" system that realizes AR expression by superimposing the real-time Earth image captured by the ISS outboard camera and the virtual 3D Earth.
Applied it for various contents in the program such as AR Space Commercial set in real-time Earth and Space, etc.